1. Reservation
Please make a reservation via telephone / internet. Customers who do not have reservations may not be accepted.
Japanese Customers: 092-707-3191
Foreign Customers: 092-707-3192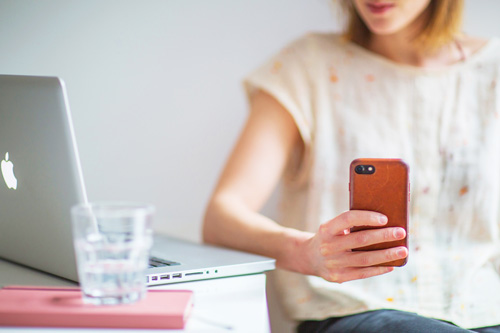 2. Visit us
Please come at the time of reservation. Come with no prior preparations!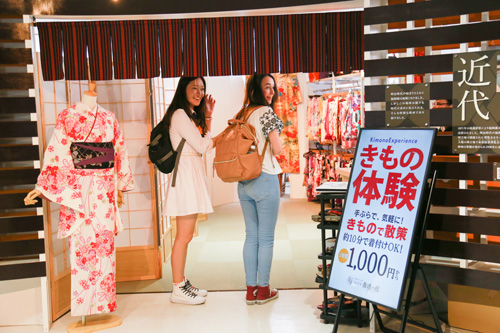 3. Reception & Payment
Please pay at reception. (Cash payment, card payment, Wiechat · Alipay are accepted)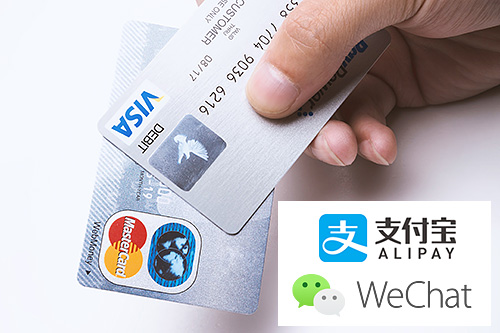 4. Selected items
Choose kimono / obi belt / bag.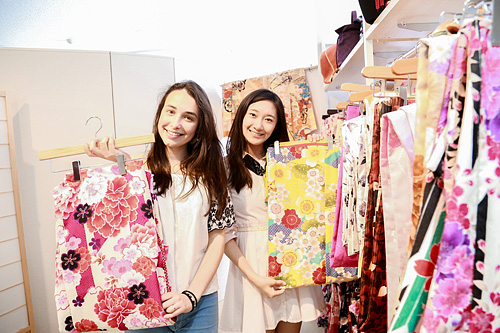 5. Dress-up & (hair styling)
We provide the dress-up service. (Dress-up time 10 ~ 15 minutes)
Those who purchased the hair styling plan will do their hair styling at this point.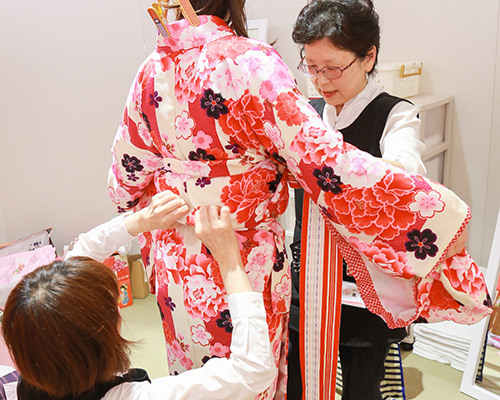 6. Option
You may borrow umbrellas and swords(fake) etc. as options for your outing.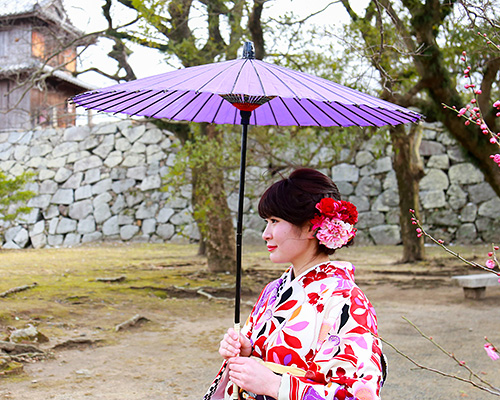 7. Outing
Your time will start after preparation is complete. Please have a nice time ♪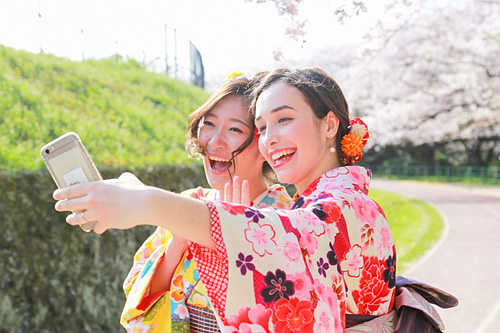 8. Return
Please return within the set time.